Hmm... I don't think this page is ALL about my life, it's about getting to know me better. I'm just a normal-looking girl with a cuddly body, hmm, others might think I'm a bit fat or chubby~! hehe.. I'm quite happy with how i look, although I always complain to my friends how fat i am... :D



I'm born on 12th May 1986, which makes me a stubborn and tough Taurus girl... My family consists of 6 members- my parents, two sisters, one brother and I. I'm the youngest one among the 4 of us. Sometimes i feel really lucky to be in such a happy family, although we aren't as rich as others, coz I think there's a lot of things which money can't buy. My parents are cute and my mom is rather naggy and over-protective, but at times can be understanding and funny. To be honest, I'm not really an obedient kid at home. I don't scold my mom but I talk to her quite rudely when she starts to nag. My dad loves me the most among the four of us. My dad is quite open-minded and he shares the same hobbies as me- dancing and singing...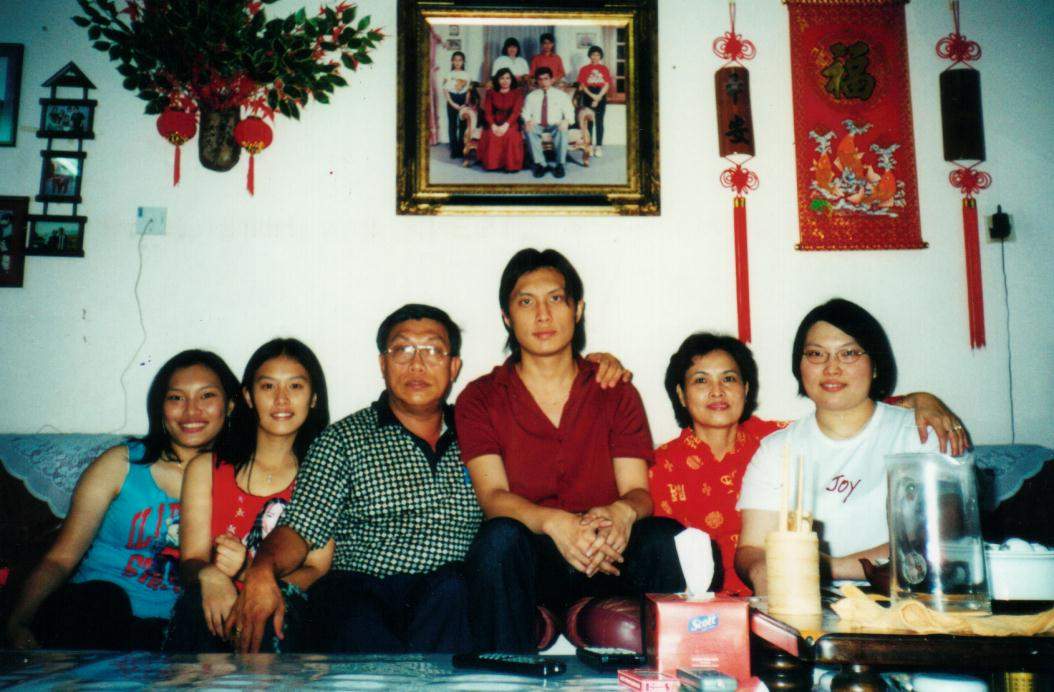 At home, I'm closest with my brother (Alvin, Guo Rong) and my 2nd sister (Tracy, Bao Fen). My eldest sister, Pauline (Bao Ling), left home for studies when I was only around 10 yrs old. The 3 of them are all in Singapore now, Pauline working while Trace and Alvin's still schooling. My brother and I have many things in common; people look at us as very "tiaw keh" (unfriendly) people, but in fact we're very wild and always act like clowns in front of close friends. At home, we even play wrestling before. Remember he once made the basketball bounced on my face when i was lying on the floor. He always drive me out to "lim teh" when he comes back from S'pore. That's why i love it when he comes back. We look alike, we have panda eyes and our faces have that ghost-like look (many says that). He always say he is very yantao and always tease my 'not-slim' figure. :(

Tracy is the one whom I always share the "girl things" with. She's a nice listener and unlike other 19s, she never take us as "children" who doesn't know stuffs.
We always gossip about the nice-looking guys we saw around and about ways of getting slim. HEHE! But we never succeed, coz we have a mom great in cooking, and my dad works in a restaurant as a manager. That's why everyone in our family has quite fat bodies.


Page 1 Page 2

hOm3zZ