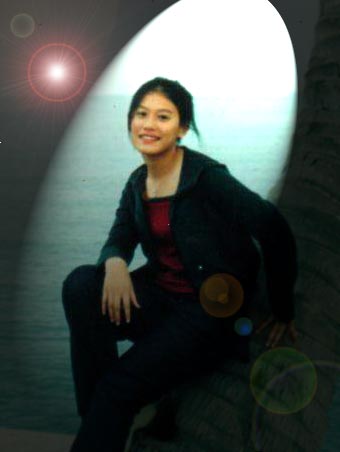 Name ~> Lim Poh Chuan


Age ~> 16+
D.O.B ~> 12.05.1986
Icq ~> 43647669
E-mail ~> kristypc@hotmail.com
Height ~> 160cm / 5 ft 3"
Race ~> Chinese
Religion ~> Buddhist
Hobbies ~> Dance, dance and dance, singing, volleyball, pool,
sleep and eat, shopping (not window-shopping),
laugh, travelling, cooking.
Loves ~> Myself, Dancing, Karaoke, Wines, Photography,
Art, Sports, chocolates...sit down and have a drink wif my favourite beeches... and guys who pamper their girlfriend.
Hates ~> Liars, Heavy smokers, traitors, Two-faces,
all work no play, selfish people, ppl who easily get annoyed.
Favourite Food ~> Mom's cooking, ice-cream,Thai food, asam laksa,
tom yam steamboat, Mcdonald's chocolate dip (80cents),
bread, pizza, chocolates...
Favourite Drinks ~> Juices, Coconut drink, fresh milk,
honey, Tea...
Desire in life ~> Simplicity, Love, Happiness, Health,
and... *LuSt*~!





When the door of happiness closes, another opens, but we often look so long at the closed door that we don't see the one which
has been opened for us...

Home

My Life

Photo Gallery

Guest Book

Links